HRL'S OTHER SERVICE
HRL's products are excellent quality and highly reliable, and making great contribution to the industrial refrigeration market worldwide.
HLS-f FLOAT LEVEL SWITCH

It is equipped with a float which works in liquid with specific gravity of 0.6 or over.
This switch is applicable for the refrigeration system with ammonia or fluorocarbons.
HLS-f Float Level Switch - Features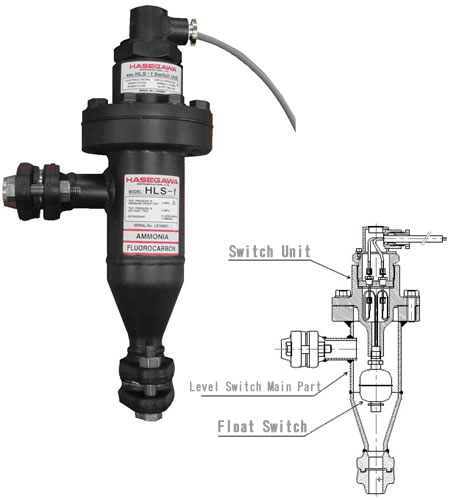 ⋅ Stable operation: Not influenced by temperature, capacitance, conductivity, etc.
⋅ Applicable to refrigerants like ammonia and fluorocarbons
⋅ Domestic made float switches are used, and processed and assembled in Japan.
⋅ Compatible to COM-F (KUMA): No need for re-piping work
⋅ Connecting flanges are fully compatible to COM-F
⋅ Face to face dimension is the same as COM-F
⋅ 2-wire connection, and existing wires can be used.

♦ Specification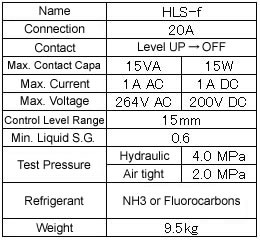 ♦ Fig. 1. HLS-f Outlines ♦ Fig. 2. Available types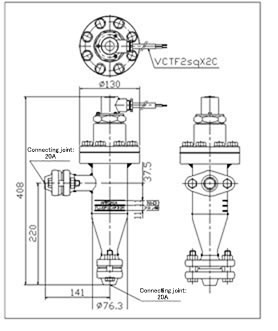 ⋅ For New Installation ⋅ For Replacing Existing COM-F ⋅ Switch Unit for HLS-F