HRL'S WORKS FOR FOOD FREEZING FACILITIES
Like refrigeration facilities for fishing boats and ice making plants for freshness of seafood, "refrigeration" has been the key word for HRL, who has been working from the fishing industry to the consumer related refrigeration.
Now, HRL's working field goes as far as to the food quality management and related environmental issues.

EXAMPLES OF FOOD FREEZING FACILITIES
Steel Belt Freezer: Food is frozen directly as conveyors move straight.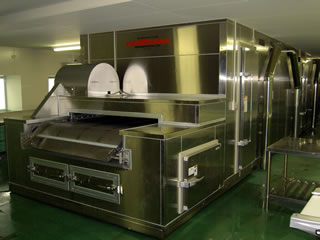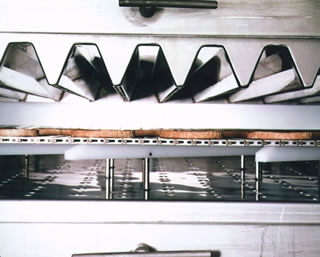 Spiral Freezer: Food is frozen as conveyors move in a spiral.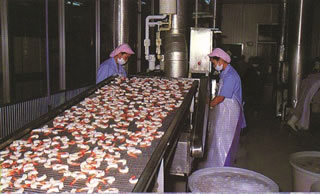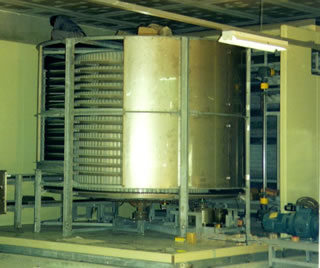 Contact Freezer: Food is directly placed on freezing plates to freeze fast.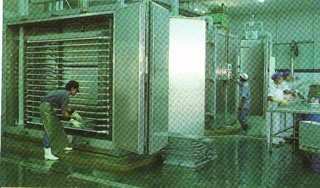 Sharp Freezing, Air Blast Freezing: Food is placed on trays, baskets, trolley rack, pallet racks, and blasted with cold air.
This freezes food quickly and in bulk.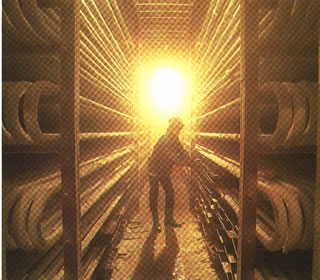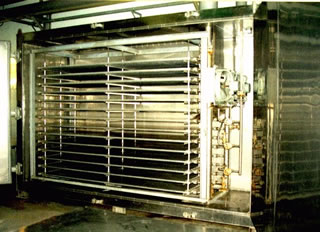 Water used for Sake requires the stable as well as precise temperature control.
The first stage and the second stage of fermenting process.
(Chiller unit used for a Sake production line in a Sake producer)